Precision NanoSystems
Expertise Partner
PNI is a global leader in ushering in the next wave of genetic medicines in infectious diseases, cancer, and rare diseases. We work with the world's leading drug developers to understand disease and create the therapeutics and vaccines that will define the future of medicine. PNI offers proprietary technology platforms and comprehensive expertise to enable researchers to translate disease biology insights into non-viral genetic medicines.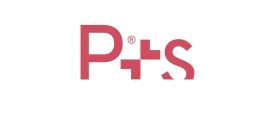 Polypeptide Therapeutic Solutions
Innovation Partner
Polypeptide Therapeutic Solutions(PTS) is a global CDMO providing technical expertise in the custom design and manufacturing of polymers, lipid components, and lipid nanoparticles(LNPs). PTS's scalable custom LNP manufacturing process, formulation technology, and analytic characterization support our client through all stages of therapeutic
development. PTS provides hands-on guidance from preclinical development through commercial-scale GMP drug substance and drug product manufacturing. PTS is a committed partner focusing on speed and quality to support our client's therapeutic pipelines.
DIANT® Pharma Inc.
Exhibition Partner
At DIANT® Pharma Inc., we produce continuous manufacturing equipment; providing a turnkey solution for nanoparticle processing, implementing a quality by design approach and integrated process analytical technology. Our vision is to provide an advanced end-to-end, continuous manufacturing solution for our clients. DIANT® was founded in 2019 and has developed continuous processing technology applicable to nanoparticle therapeutics and vaccines. We strive to offer a technology that is robust and reliable from R&D to manufacturing
Lipoid
Exhibition Partner
Since its foundation in 1977, Lipoid has gained an outstanding reputation in the development and industrial production of high-quality lecithin, phospholipids, and other lipid products, meeting the high standards of the pharmaceutical industry.  Lipoid is the world's leading company for the production and supply of a wide range of natural and synthetic phospholipid excipients on an industrial scale.
Fujifilm
Exhibition Partner
FUJIFILM Corporation is going to transform into a healthcare company through leveraging fine-chemical technologies cultivated in photo-films' manufacturing, such as organic-chemistry and nanotechnologies. Based on these assets, we have started one-stop CDMO service for mRNA-LNP from bench top formulation research to GMP manufacturing for lipid nanoparticles utilizing Fujifilm's proprietary ionizable lipids for LNP formulation.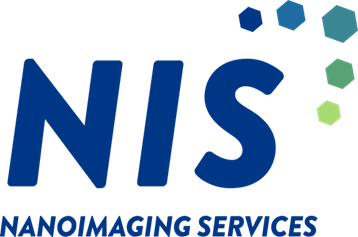 NanoImaging Services
Exhibition Partner
Having a clear picture of nanomedicine formulations, like vaccine, gene, and drug delivery vehicles can mitigate the risk for unexpected complications. CryoEM simultaneously assesses drug encapsulation, morphology, lamellarity, impurities, integrity, and aggregation, and is a powerful, orthogonal technique in any analytical toolkit. NIS provides rapid, flexible and cost-effective access to cryoEM with expert knowledge and established infrastructure to accelerate projects and gain a better understanding of your formulations.