Curapath
Program Partner
Curapath provides unmatched technical and analytical expertise in the custom design, development, and end-to-end GMP manufacture of polymer and lipid-based drug delivery systems to support cell therapy, gene therapy, and vaccine delivery. Our expertise in functional polymer and lipid excipients, formulation, and manufacturing of nanoparticles make Curapath the right partner to drive your therapeutic development. We deliver consultative, hands-on guidance from preclinical development through commercial-scale GMP manufacturing. Curapath is a knowledgeable partner you can trust to move fast, manufacture smart, and provide support through your drug development journey, accelerating your speed to the clinic. We help our partners solve even the most complex drug delivery challenges.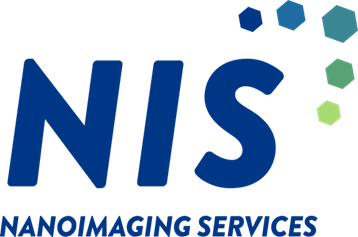 NIS
Exhibition Partner
Having a clear picture of nanomedicine formulations, like vaccine, gene, and drug delivery vehicles can mitigate the risk for unexpected complications. CryoEM simultaneously assesses drug encapsulation, morphology, lamellarity, impurities, integrity, and aggregation, and is a powerful, orthogonal technique in any analytical toolkit. NIS provides rapid, flexible and cost-effective access to
cryoEM with expert knowledge and established infrastructure to accelerate projects and gain a better understanding of your formulations.
Lipoid
Exhibition Partner
Since its foundation in 1977, Lipoid has gained an outstanding reputation in the development and industrial production of high-quality lecithin, phospholipids, and other lipid products, meeting the high standards of the pharmaceutical industry.  Lipoid is the world's leading company for the production and supply of a wide range of natural and synthetic phospholipid excipients on an industrial scale.

METiS Therapeutics
Innovation Partner
METiS Therapeutics is a discovery technology and therapeutics company that has the potential to drive best-in-class drug assets in a wide range of therapeutic areas. The METiS platform (AiTEM) combines state-of-the-art AI data-driven algorithms, mechanism driven quantum mechanics and molecular dynamics simulations to calculate active pharmaceutical ingredient (API) properties, elucidate API-target and API-excipient interactions, and predict chemical, physical and pharmacokinetic properties of small molecule and nucleic acid therapeutics in specific microenvironments. This enables efficient lead optimization, candidate selection and formulation design.
Particle Works
Innovation Partner
Providing innovative platforms for particle production used to advance medicines & therapeutics. A new company spun out of Dolomite Microfluidics building on 20 years' experience of creating cutting-edge products - we pave the way for particle perfection. Our innovative particle technology enables you to formulate faster, be ready for your next breakthrough, and scale up your discoveries.